Fresh, Clean AND Green?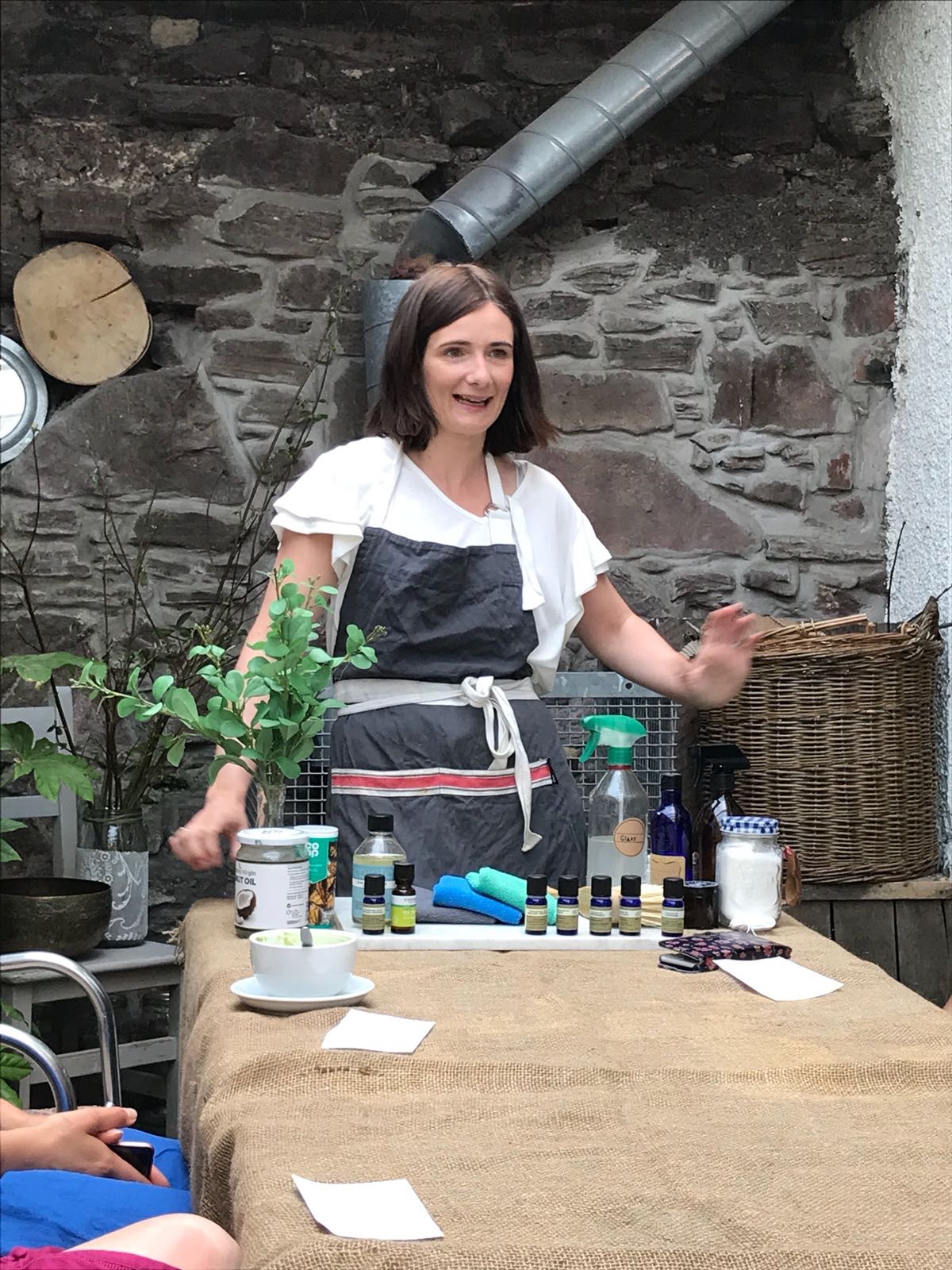 GUEST BLOGGER
The lovely Susan from Fresh Green Clean and maker of the MacFarlane's range of cleaning products talks natural cleaning and shares some top tips
As the snowdrops open and the days extend we can throw off the dark, cosy rugs of winter and look around to see the state our homes are in!! Spring is traditionally the time of year we get a mad desire to clean, declutter and organise....it seems to be an inbuilt desire that is hardwired into us for fresh beginnings and clean slates. This spring though I want to make sure that I'm spreading the word about the importance of Green Cleaning. Here at Fresh Green Clean we are all about a healthy sustainable approach to your home, it's better for you, your family and of course our beautiful planet.
So, why choose green cleaning? Well that's easy, here's three good reasons :
1 - Health.
Studies have shown the negative effect of chemical cleaners on our respiratory system, skin and toxin induced headaches are far above what was previously believed. Regular use of cleaning sprays has an impact on lung health comparable with smoking a pack of cigarettes every day, according to a new study. The research followed more than 6,000 people over a 20 year period and found women in particular suffered significant health problems after long-term use of these products. Lung function decline in women working as cleaners or regularly using cleaning products at home was comparable to smoking 20 cigarettes a day over 10 to 20 years. And that's just the tip of the iceberg!
2- Money.
Cleaning doesn't need to be expensive! If you learn to make your own cleaning products and household items like laundry powder you could make savings of over £100! White distilled vinegar and soda are lifesavers in the house, and to be honest a lot can be achieved with just hot water and a good cloth!
3- Environment.
The toxins and strong synthetic surfactants can cause long lasting detrimental effects to our waterways and marine life....just look at the labels!! The chemical sprays contribute significantly to indoor and outdoor air pollution. And most cleaning products are only available in plastic containers which end up in landfill or our oceans. It seems crazy to me that in order to save us a few minutes of scrubbing we are willing to contribute to the suffocation of our oceans and wildlife.
And if that's not enough to convince you, well the smell of organic essential oils around your home is just too good to miss!
To show you how easy it is here is a wee recipe to get you started. These toilet cleaning bombs are fab. You just drop a couple of these babies into your toilet and let them do the work for you! They smell amazing and are of course free from harmful chemicals.
How to make your own toilet cleaning bombs -
You will need:
1/2 Cup of Citric Acid
1 1/2 Cups of Baking Soda
15 Drops of Lavender Essential Oils
15 Drops of Lemon Essential Oils
15 Drops of Peppermint Essential Oils (I like to use organic oils)
Water
Method
• Add the citric acid and baking soda to a large bowl, then add your essential oils, being sure you keep stirring while adding the oils.
• Then add your water very slowly, like a teaspoon at a time. If you put your ear down to the bowl, you will be able to hear the mixture fizzing! You want to continue to add water slowly until you can squeeze it a bit and it can be formed...kind of like playdough, but less dense.
• Now, press down into an ice cube tray. These will start to rise, and you will be able to hear them fizzing up. Wait an hour, then scrape the excess off the top and fill another ice cube tray with the excess. This mixture is actually enough to fill 3-4 ice cube trays depending on their size.
• Let them sit overnight, then pop them out of the tray and store them in an airtight container.
• To use, simply drop them into the toilet and watch them fizz away. Close the lid and let it sit for about 20-30 minutes so they can do their job. If you like, you can use a toilet brush and scrub the mixture around the toilet, or just flush and move on!
• Your bathroom and toilet will smell clean and amazing! Your welcome!
Susan Muir
For more top tips on green cleaning follow Susan on Instagram @freshgreenclean18 for tips and inspiration or why not book into one of her wonderful workshops through the facebook page @freshgreenandclean
View Lil cleaning products: