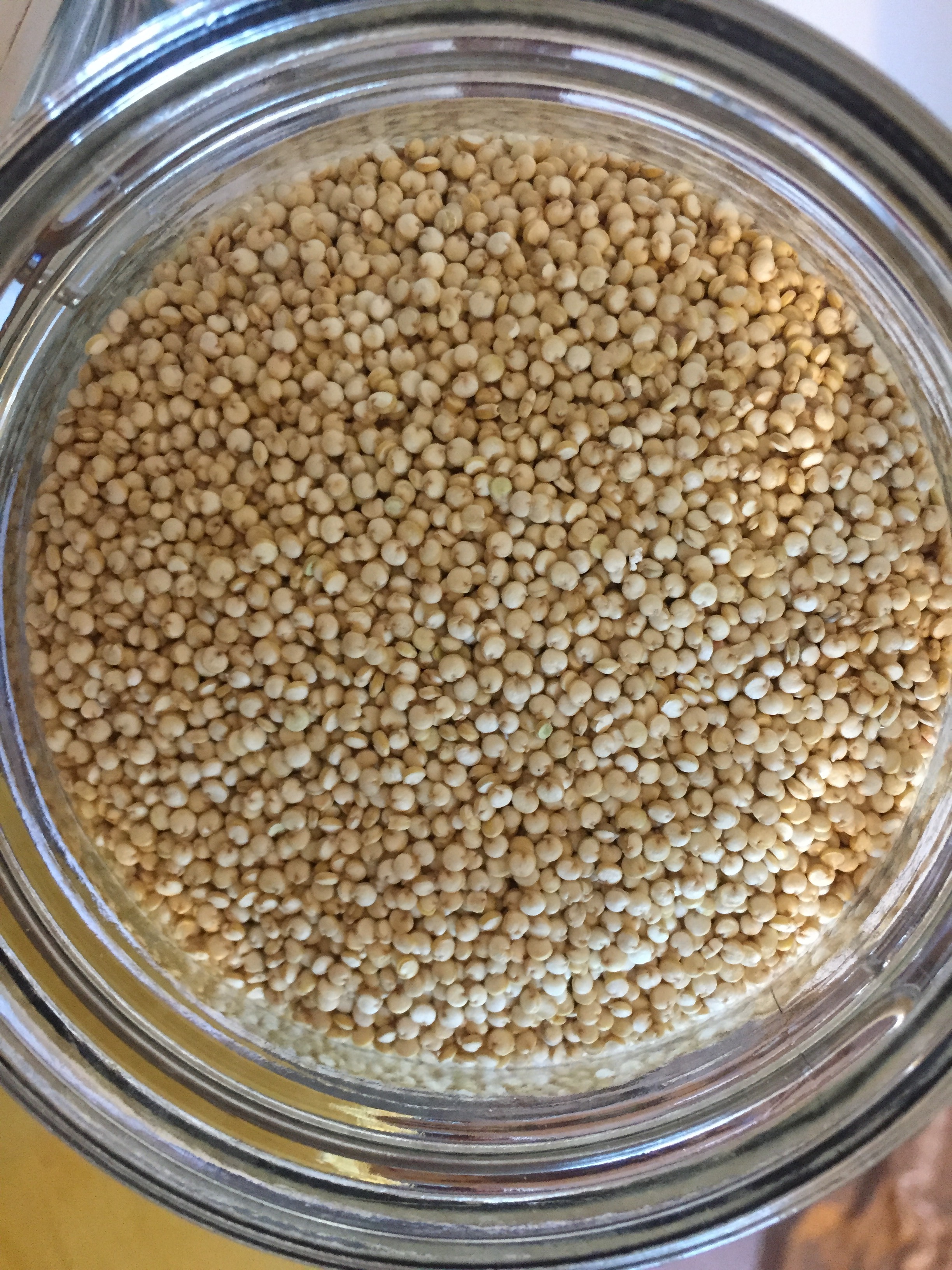 Organic quinoa
Organic tricolour quinoa. The UN recognises the high content of quinoa so much it made 2013 the 'International Quinoa Year'. So we can still party (feast?) like it's 2013. BBC GoodFood calls quinoa a 'complete protein source' that's excellent for vegans (and non-vegans too).
Select in quantities of 100g (63p).
sold out
Organic quinoa. Please contact us for any allergy concerns. The Lil Pantry also stores food that contains nuts, gluten and other allergens.